In{k}spire_me Challenge #174
Nach einigen wilden Farbchallenges habe ich mich diese Woche für nur drei aber dafür harmonierende Farben bei In{k}spire_me entschieden :)
After some wild color challenges I decided to have just three colors which chime together well for the In{k}spire_me Challenge :)
Ich habe mich für eine Weihnachtskarte entschieden. Dafür sind die Farben einfach wie gemacht finde ich…
I have made a Christmas card. The colors are just made for it in my opinion…
Die Z-Karte mit einigen sehr neuen und auch alten Stempelsets, Eignet sich hervorragend für die Massenproduktion ;)
The Z-Card is made with some new and also some old stamp sets. It's quite suitable for the production in bulk ;)
Und was macht ihr nun mit den Farben?
What will you come up with with the colors?
Stampin' Up! Produkte: Farbkarton Bermudablau, Brombeermousse, Vanille Pur – Stempelset 24 Türchen, Wunderbare Weihnachtsgrüße (vergriffen) – Stempelfarbe Bermudablau – Stanze Sternenkonfetti – BigShot Framelits Sterne
Schlagwörter:SU 24 Türchen/25 days, SU Wunderbare Weihnachtsgrüße/More Merry Messages
Ich bin Christine aus Esslingen und bin 36 Jahre jung.
Neben der Teilzeit-Bastelfee bin ich Vollzeit-Mama und arbeite im "richtigen Leben" in der Buchhaltung. Hier nun das Ergebnis meines kreatives Ausgleichs…
Viel Spass beim Stöbern und Ideen finden :D
Sale! Flohmarkt!
In{k}spire_me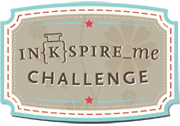 Was war Wann