In{k}spire_me Color Challenge #239
Herzlich Willkommen zu einer neuen Farbkombination bei In{k}spire_me! Diese Woche bin ich dran und ich habe mir, wie ihr es gewöhnt seid von mir :P , eine Herausforderung ausgedacht – Vanille und Flüsterweiß. Ich persönlich mag ja den Kontrast zwischen beiden und behandle Vanille wie Saharasand ;)
A hearty welcome to a new color combination at In{k}spire_me! This week, it's my turn and as you are used to, I chose a real challenge – Very Vanilla and Whisper White. Personally I really like the contrast between the two of them and handle Very Vanilla like Sahara Sand ;)
Die Farben sprechen einfach für eine Mädchenkarte und deshalb ist auch eine Babykarte daraus geworden.
The colors are screaming for a girl's card and therefore I created a baby card.
Ich dachte, es ist mal wieder Zeit für eine Z-Karte, Schwämmchen und einfach mal was anderes. Pflaumenblau kommt bei mir auch meist zu kurz. Das Set habe ich auch seit Ewigkeiten nicht mehr verwendet. Schön, wenn es solche Anlässe dafür gibt :)
I thought it was time for a z-card, sponges and something different. And I miss out Perfect Plum. And the set wasn't used for a long time. Good to have such occasions :)
Ich bin schon sehr gespannt, was Euch mit diesen Farben einfällt :D
I am very excited to see what you will come up with with these colors :D
Stampin' Up! Produkte: Farbkarton Melonensorbet, Zartrosa, Vanille Pur, Flüsterweiß – Designerpapier Zauberhaft – Stempelset Something for Baby, Eins für alles, Sags mit Fähnchen, So viele Jahre – Stempelfarbe Melonensorbet, Pflaumenblau, Zartrose – BigShot Framelits Ovale Kollektion, Große Zahlen, Alles für's Baby – Stanze Fähnchen – Strassschmuck
Schlagwörter:SU Eins für Alles/And many more, SU Sag's mit Fähnchen/Banner Banter, SU So viele Jahre/Number of Years, SU Something for Baby
Ich bin Christine aus Esslingen und bin 36 Jahre jung.
Neben der Teilzeit-Bastelfee bin ich Vollzeit-Mama und arbeite im "richtigen Leben" in der Buchhaltung. Hier nun das Ergebnis meines kreatives Ausgleichs…
Viel Spass beim Stöbern und Ideen finden :D
Sale! Flohmarkt!
In{k}spire_me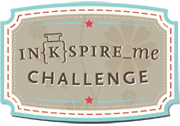 Was war Wann