In Gedanken bei Euch…
Dieser Spruch ziert eine ganz besondere "Trauer-Karte"… Heute vor 10Jahren kam ein sehr guter Freund von mir ums Leben. Jedes Jahr ist der Tag echt hart, dieses Jahr allerdings richtig. Deshalb ging die Karte als kleine Aufmunterung an die Eltern, dass sie wissen, dass er auch nach dieser langen Zeit in unserem Herzen lebt!
Mehr gibt es dazu wohl nicht zu sagen…
Stampin' Up! Produkte: Farbkarton Schiefergrau, Chili, Flüsterweiß – Stempelset In the Meadow, Timeless Textures, In Worte gefasst (vergriffen) – Stempelfarbe Schiefergrau, Chili
Schlagwörter: SU In the Meadow, SU In Worte gefasst/Express Yourself, SU Timeless Textures
Ich bin Christine aus Esslingen und bin 36 Jahre jung.
Neben der Teilzeit-Bastelfee bin ich Vollzeit-Mama und arbeite im "richtigen Leben" in der Buchhaltung. Hier nun das Ergebnis meines kreatives Ausgleichs…
Viel Spass beim Stöbern und Ideen finden :D
Sale! Flohmarkt!
In{k}spire_me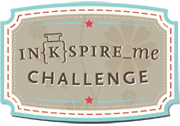 Was war Wann