In{k}spire_me Color Challenge #257
Herzlich Willkommen zu meiner Woche bei In{k}spire_me! Ich habe mir gleich ein paar neue InColors ausgesucht, die müssen ja eingeweiht werden ;) Zudem ist die Farbkombi für meine Verhältnisse sehr unspektakulär… ^^
A hearty welcome to my week at In{k}spire_me! I chose some of the new InColors because they need to used ;) Additionally, it's a quite unspectacular color combination by my standards… ^^
Irgendwie wollte ich etwas Besonderes machen und habe mich für eine Wasserfallkarte entschieden. Die mache ich ja echt gerne und die geht echt schnell.
Somehow, I wanted to craft something special and decided to do a waterfall card. I like creating it and it's done quite fast.
Dafür habe ich das Stempelset "Grüße voller Sonnenschein" verwendet. Den Hintergrund habe ich mit der Blume abwechselnd in Schiefergrau und Flamingorot gestempelt. Die jeweiligen Glückwünsche habe ich in Smaragdgrün gestempelt. Sie ergeben folgenden Satz: Ich schick Dir Sonnenschein, alles Liebe und eine Umarmung :)
Therefor, I used the stamp set "Sunshine Sayings". I stamped the background flower alternately in Smoky Slate and Flirty Flamingo. The congratulations were done in Emerald Envy. They say the following sentence (the words in German are different so I will translate it directly): I'm sending you Sunshine, lots of love and hugs :)
Zum Ziehen habe ich das Ende mit einem Framelit ausgestanzt und ein Band in Flamingorot angebracht. Die Blumen habe ich noch mit dem Wink of Stella-Stift akzentuiert. Glitzer darf ja nie fehlen ;)
I punched the end of the pulling tab with a framelit and put on a Flirty Flamingo ribbon. I put on some glimmer accents on the flowers using the Wink of Stella pen. You'd better not miss some glitter ;)
Ich freue mich schon sehr auf Eure Projekte mit dieser Farbkombination :)
I am excited to see your projects with this color combination :)
Stampin' Up! Produkte: Farbkarton Schiefergrau, Flamingorot, Flüsterweiß, Smaragdgrün – Stempelset Grüße voller Sonnenschein – Stempelfarbe Schiefergrau, Flamingorot, Smaragdgrün – BigShot Framelits Rahmen-Kollektion (vergriffen) – Glimmer Brads (vergriffen), Band in Flamingorot, Wink of Stella-Stift, Strassschmuck
Schlagwörter: SU Grüße voller Sonnenschein/Sunshine Sayings
Ich bin Christine aus Esslingen und bin 36 Jahre jung.
Neben der Teilzeit-Bastelfee bin ich Vollzeit-Mama und arbeite im "richtigen Leben" in der Buchhaltung. Hier nun das Ergebnis meines kreatives Ausgleichs…
Viel Spass beim Stöbern und Ideen finden :D
Sale! Flohmarkt!
In{k}spire_me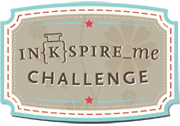 Was war Wann