In{k}spire_me Challenge #318 – Herbst-/Halloween-Special
Willkommen zu einer neuen Woche bei In{k}spire_me! Diese Woche lautet unser Motto "Herbst und Halloween" und wir freuen uns schon sehr, auf Eure Karten und Projekte hierzu. :)
Welcome to a new week at In{k}spire_me! The theme this week is "Fall and Halloween" and we are excited to see your cards and projects. :)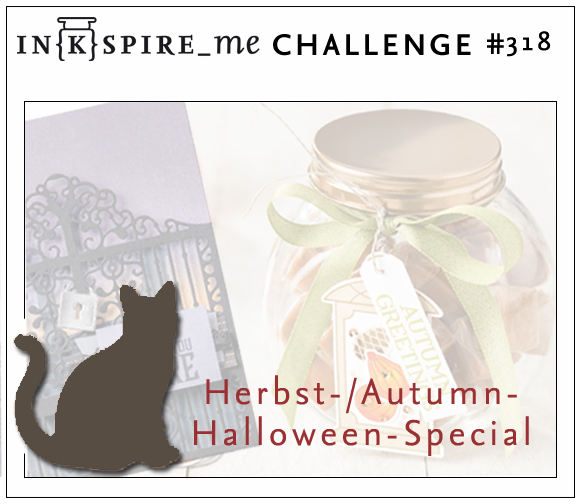 Dieses Jahr habe ich mich für eine herbstliche Karte entschieden, die mehr schon Richtung Erntedank geht.
This year I decided to craft an autumnal card which is kind of a Thanksgiving card.
Irgendwie fand ich das Set sehr ansprechend und mit Calypso und Osterglocke habe ich die herbstlichen Farben etwas aufgegriffen.
Somehow, the set was matching the theme and with Calypso Coral and Daffodil Delight the colors are matching as well.
Und was fällt Euch zum Thema Herbst oder Halloween ein?
And what comes to your mind thinking of fall and Halloween?
Stampin' Up! Produkte: Farbkarton Calypso, Flüsterweiß, Osterglocke – Stempelset Basket of Wishes – Stempelfarbe Calypso, Wildleder – BigShot Kreiskollektion (vergriffen) – Band in Osterglocke (vergriffen)