IN{K}SPIRE_me Birthday Challenge #360 mit Verlosung
Herzlich Willkommen zum IN{K}SPIRE_me Geburtstag :D Diese Woche könnt Ihr Euch aus unserem Archiv einen Sketch und/oder eine Farbkombination aller vergangenen Challenges aussuchen und umsetzen – da ist Eurer Phantasie keine Grenzen gesetzt! Unter allen Teilnehmern verlosen wir auch drei kleine Preise – viel Spaß und viel Glück :)
A hearty welcome to the IN{K}SPIRE_me Birthday :D This week, you may choose and implement a sketch and/or a color combination of all past challenges in the archive – there are no limits to your imagination! We will draw a winner from all participants – have fun and good luck :)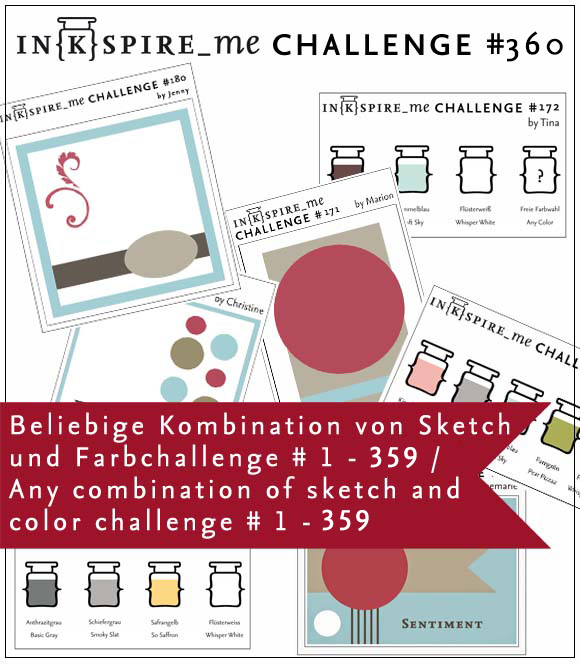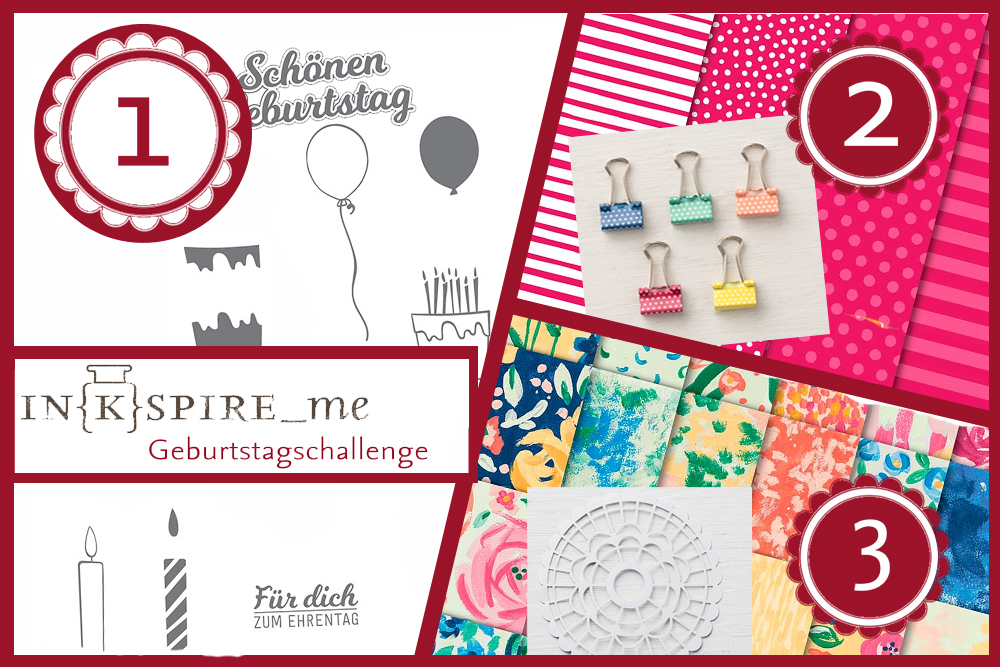 Da ich mich echt nicht entscheiden konnte, habe ich random.org für mich wählen lassen und es hat sich #102 und #205 ausgesucht. Damit konnte ich wirklich gut leben und ich habe eine Geburtstagskarte daraus gemacht.
As I couldn't decide myself I let random.org make the choice for me which was #102 and #205. I was really fine with these and created a brithday card.
Dafür habe ich die alten Farben und Designerpapier wieder ausgegraben und auch das Kaffeeset, passend zum Geschenk, verwendet.
Therefore, I used the old colors and DSP as well as the coffee set which matches the present.
Ich bin gespannt, für was ihr Euch entscheidet…
I am excited to see what you will choose…