IN{K}SPIRE_me Color Challenge #370
Herzlich Willkommen zu einer neuen Farbkombination bei IN{K}SPIRE_me, die heute von Tina stammt. :)
A hearty welcome to a new color combination at IN{K}SPIRE_me which today was made up by Tina. :)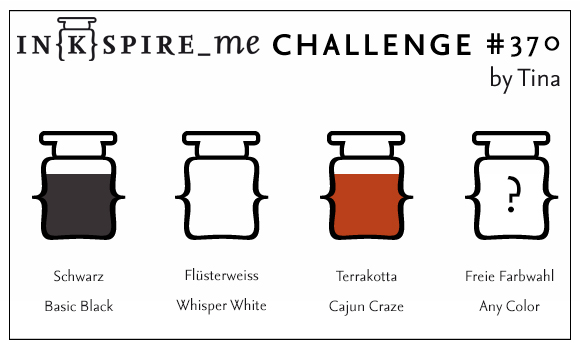 Wie erwähnt, hatte mein Bruder demletzt Geburtstag. Hierfür habe ich diese Farben verwendet – zufällig passend zum Schild, das wir geschenkt haben.
As already mentioned, it was my brother's birthday a while ago. Therefor, I used these colors – accidentally matching to the sign we gave to him.
Meine Zusatzfarbe ist Savanne und das Stempelset herbstlich wie die Farben ;)
My additional color is Crumb Cake and the stamp set is autumnally as well as the colors ;)
Ich bin gespannt, was ihr mit diesen Farben bastelt.
I am excited to see what you will come up with these colors.
Schlagwörter:SU Bannerweise Grüße/Thoughtful Banners, SU Lovely as a Tree
Ich bin Christine aus Esslingen und bin 36 Jahre jung.
Neben der Teilzeit-Bastelfee bin ich Vollzeit-Mama und arbeite im "richtigen Leben" in der Buchhaltung. Hier nun das Ergebnis meines kreatives Ausgleichs…
Viel Spass beim Stöbern und Ideen finden :D
Sale! Flohmarkt!
In{k}spire_me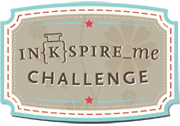 Was war Wann