IN{K}SPIRE_me Color Challenge #376
Herzlich Willkommen zu einer neuen Farbkombination bei IN{K}SPIRE_me, die heute von Annemarie stammt. :)
A hearty welcome to a new color combination at IN{K}SPIRE_me which today was made up by Annemarie. :)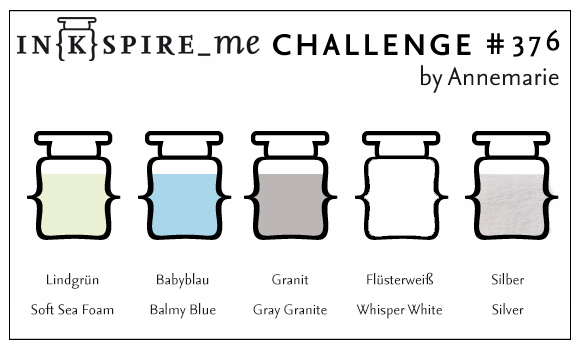 Ich habe zwei Weihnachtskarten damit gemacht, ganz schlicht, mit Sternen :)
I created two Christmas cards with it, quite simple, with stars :)
Hier noch ein paar Detailaufnahmen:
Here are some details:
Ich bin gespannt, was ihr mit diesen Farben bastelt.
I am excited to see what you will come up with these colors.
Schlagwörter:SU Malerische Weihnachten/Watercolor Christmas
Ich bin Christine aus Esslingen und bin 36 Jahre jung.
Neben der Teilzeit-Bastelfee bin ich Vollzeit-Mama und arbeite im "richtigen Leben" in der Buchhaltung. Hier nun das Ergebnis meines kreatives Ausgleichs…
Viel Spass beim Stöbern und Ideen finden :D
Sale! Flohmarkt!
In{k}spire_me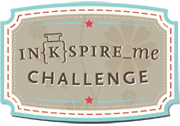 Was war Wann