Archiv | Pastellfarben
RSS für diesen Bereich
Willkommen zu einer neuen Woche bei IN{K}SPIRE_me, mit unserem Special zu Ostern :) Auch diese Challenge läuft zwei Wochen.
Ich hoffe, Ihr seid gesund und Eure Lieben ebenfalls. Basteln ist jedenfalls eine tolle Ablenkung…
Welcome to a new week at IN{K}SPIRE_me with our special for Easter :) This special is running for two weeks, as usual.
I hope, you and your families and friends are fine. Well, crafting is a great distraction…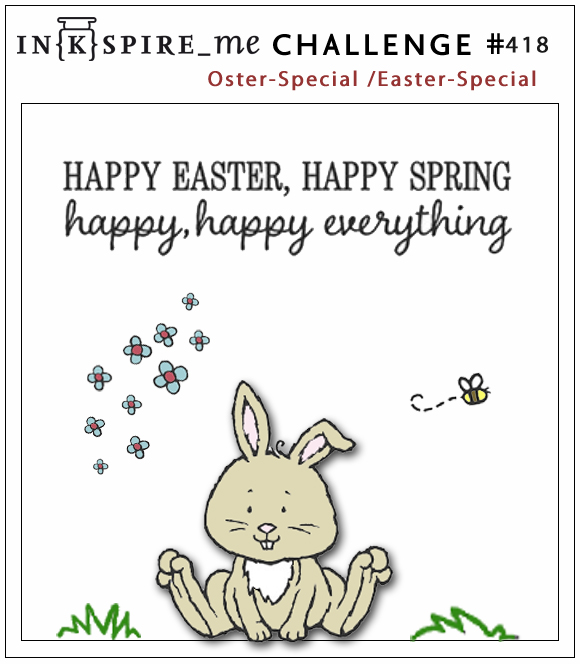 Für meine Familie gibt es dieses Jahr statt der Schokohasen (die ja meistens eh nicht gegessen werden) ein kleines Müsli hübsch verpackt.
This year, I gift my family small granola instead of chocolate bunnies (which nobody ever eats).
Die Box ist eine vergrößerte Version von Marion's OnlineWorkshop. So konnte ich wenigstens etwas Designerpapier verwenden ;)
The box is an augmented version of the one of Marion's OnlineWorkshop. And I could use some DSP ;)
Ich freue mich sehr auf Eure Umsetzungen zur Challenge :) Bleibt gesund!
I am excited to see your creations to this challenge :) Stay healthy!