Tag Archive | SU Praying Hands
Willkommen zur 204. Challenge von In{k}spire_me! Diese Woche hat Tina einen richtig coolen Sketch für Euch :D
Welcome to the 204th challenge of In{k}spire_me! This week, Tina created a really cool sketch for you :D
Und als meine Mama für einen 100. Geburtstag für eine sehr gläubige Dame eine Geburtstagkarte gefordert hat, war alles sofort klar.
And when my mom aked for a birthday card for a 100th birthday of a very religious lady, everything was so very clear.
Ich war mir nur mit den Farben unsicher und habe mich dann einfach auf die neuen InColors eingelassen. ;)
I was a bit insecure with the colors but then, I got engaged with the new InColors ;)
Wie möchtet ihr den Sketch umsetzen? Ich bin gespannt…
How would you like to use this sketch? I am excited…
Stampin' Up! Produkte: Farbkarton Ockerbraun, Minzmakrone, Flüsterweiß – Stempelset Praying Hands (vergriffen) – Stempelfarbe Ockerbraun – BigShot Framelits Ovale Kollektion, Sizzlits Junior Alphabet (vergriffen) – Spitzenband in Minzmakrone
Bereits im Dezember benötigte ich zwei Trauerkarten. Leider sind solche Anlässe selten schön und so möchte ich Euch die Trauerkarten ganz ohne viel Text zeigen.
Beide Karten sind in klassischen Farben gehalten. Verwendet habe ich unter anderem den leider nicht mehr erhältlichen Einzelstempel "Praying Hands".
Die andere Karte trägt als Hauptmotiv den ebenfalls nicht mehr erhältlichen Stempel "Leaves of a Tree".
Trotz des nicht so erfreulichen Beitrags wünsche ich Euch einen wunderbaren Start in die Woche :D
Stampin' Up! Produkte: Farbkarton Schwarz, Schiefergrau, Flüsterweiß – Stempelset Praying Hands (vergriffen), Trost in der Trauer (vergriffen), Leaves of a Tree (vergriffen), In Worte gefasst – Stempelfarbe Schiefergrau, Schwarz
Ich bin Christine aus Esslingen und bin 36 Jahre jung.
Neben der Teilzeit-Bastelfee bin ich Vollzeit-Mama und arbeite im "richtigen Leben" in der Buchhaltung. Hier nun das Ergebnis meines kreatives Ausgleichs…
Viel Spass beim Stöbern und Ideen finden :D
Sale! Flohmarkt!
In{k}spire_me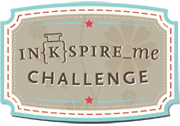 Was war Wann