Tag-Archiv | SU Wunderbare Worte/Suite Sayings
Herzlich Willkommen zu unserer 300. Challenge von In{k}spire_me! Herrje, wie die Zeit vergeht oder? Ich freu mich riesig und wir haben hierzu wieder einen Sketch für Euch: in lateinischen Ziffern ist 300 ja CCC und das dürft ihr nun kreativ umsetzen :D
A hearty welcome to our 300th challenge at In{k}spire_me! Unbelievable how fast time flies, isn't it? I am excited though and we do have a sketch for you: in latin figures 300 means CCC and you may realize that creatively :D
Warum auch immer, habe ich die Vivid Vases für diesen Sketch gesehen genauso wie gelb. Und naja, das habe ich dann auch so umgesetzt ;)
I don't know why but I've had Vivid Vases and yellow on my mind for this sketch. Well, so I did ;)
Ich fand, Smaragdgrün macht sich dazu auch noch gut. Ich mag die Vivid Vases einfach immer noch sehr und finde es nach wie vor schade, dass es die nicht mehr gibt :(
Emerald Envy made the perfect addition. I still like those Vivid Vases and it's a pity they aren't available any more :(
Und wie setzt ihr unsere 300 um?
And what will you come up with with our 300?
Stampin' Up! Produkte: Farbkarton Smaragdgrün, Flüsterweiß – Designerpapier Kollektion Pastellfarben – Stempelset Vivid Vases, Wunderbare Worte – Stempelfarbe Safrangelb, Smaragdgrün, Blauregen, Zartrosa – Stanze 3fach Fähnchen
Ich bin Christine aus Esslingen und bin 36 Jahre jung.
Neben der Teilzeit-Bastelfee bin ich Vollzeit-Mama und arbeite im "richtigen Leben" in der Buchhaltung. Hier nun das Ergebnis meines kreatives Ausgleichs…
Viel Spass beim Stöbern und Ideen finden :D
Sale! Flohmarkt!
In{k}spire_me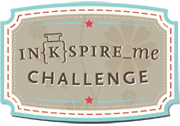 Was war Wann